DEVELOP THE LEADER WITHIN YOU
Managing ourselves is the most difficult task we face as leaders. However, the higher you want to ascend, the more you need leadership.
Developing the leader within you has the potential to accelerate the change that every leader needs: It will add to your effectiveness, subtract from your weaknesses, divide your workload, and multiply your impact and influence.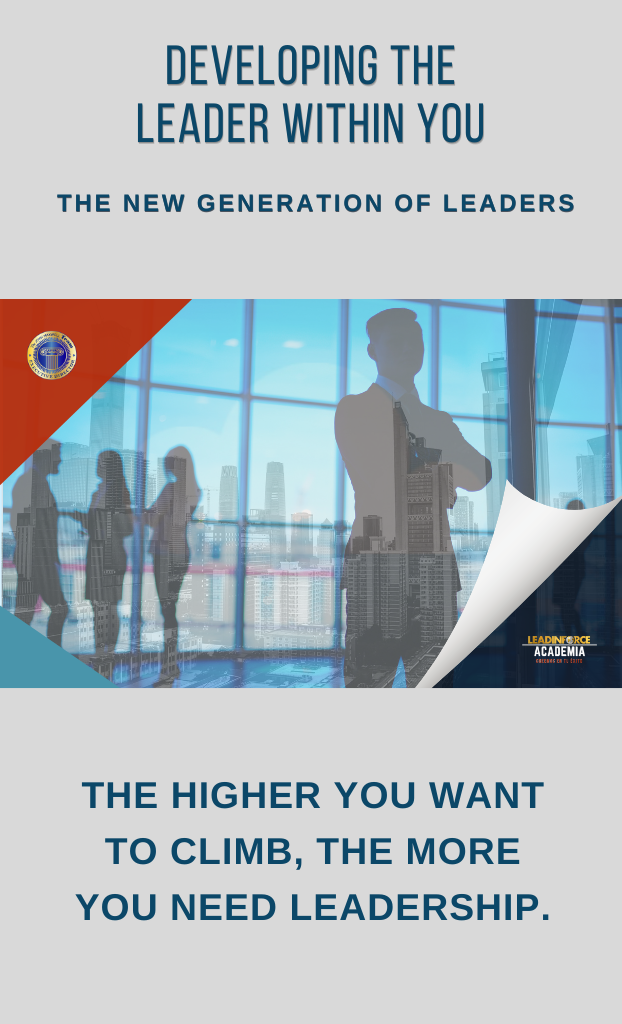 THE NEW GENERATION OF LEADERS
In this program you will be increasing the ability to develop the leader within you through understanding the fundamental lessons to become a good leader, such as:
The Definition of Leadership,
The Key to Leadership,
The Foundation of Leadership,
The Ultimate Test of Leadership,
The Quickest Way to Gain Leadership,
The Extra Plus in Leadership,
The Heart of Leadership,
The Indispensable Quality of Leadership,
The Price of Leadership,
The Expansion of Leadership.
Managing ourselves is the most difficult task we face as leaders.
It doesn't matter if your leadership field is educational, business, nonprofit, ministry, or family, the principles presented in this program will have a positive and lasting impact on both your life and the lives of everyone around you.
You can start working with us today! Let's have a conversation on how this program will benefit you, your team and your organization.
To schedule a training session for your Team or Business.