The book: Leadership and Culture
"Globalization is no longer a choice; it is a trend in everybody's life. A global leader without cultural awareness and global leadership skills are not able to lead to his [her] full potential—not globally, not in today's world."
— Dr. Liana C. Sáenz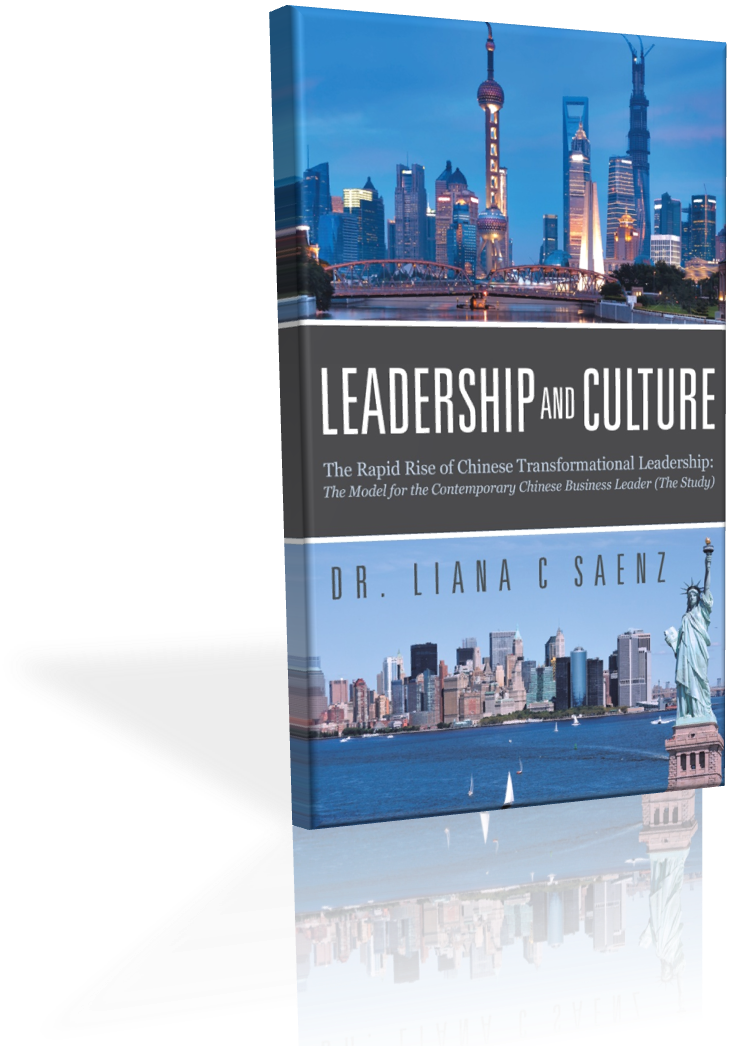 The success of today's global leaders and organizations depends more than ever before on their levels of intercultural awareness, perspectives on diversity, and correct application of this knowledge. In that sense, global corporations, organizations, and multicultural teams have the opportunity to develop strategies to provide better solutions, increase productivity, improve communication, build teams and communities, and that will promote financial growth as well.
Global alliances and international cooperation agreements will play a major role in all economies in the next century, in particular, between East and West; then, a better understanding of Chinese business leaders is probably more important than ever as America's well-being, security, prosperity, and future are deeply affected by developments in Northeast Asia.
The current lack of literature on the relationship between acculturation and leadership for Chinese business leaders in the United States allows this book and the introduction of the study "The Rapid Rise of Chinese Transformational Leadership: The Model for the Contemporary Chinese Business Leader" to provide a unique perspective on the subject and the opportunity to provide valuable knowledge based on empirical findings.
This book provides well-researched insight into leadership, culture, and key economic leaders in today's world: Chinese business leaders, whose influence on the business, social, economic, and political landscapes cannot be underestimated.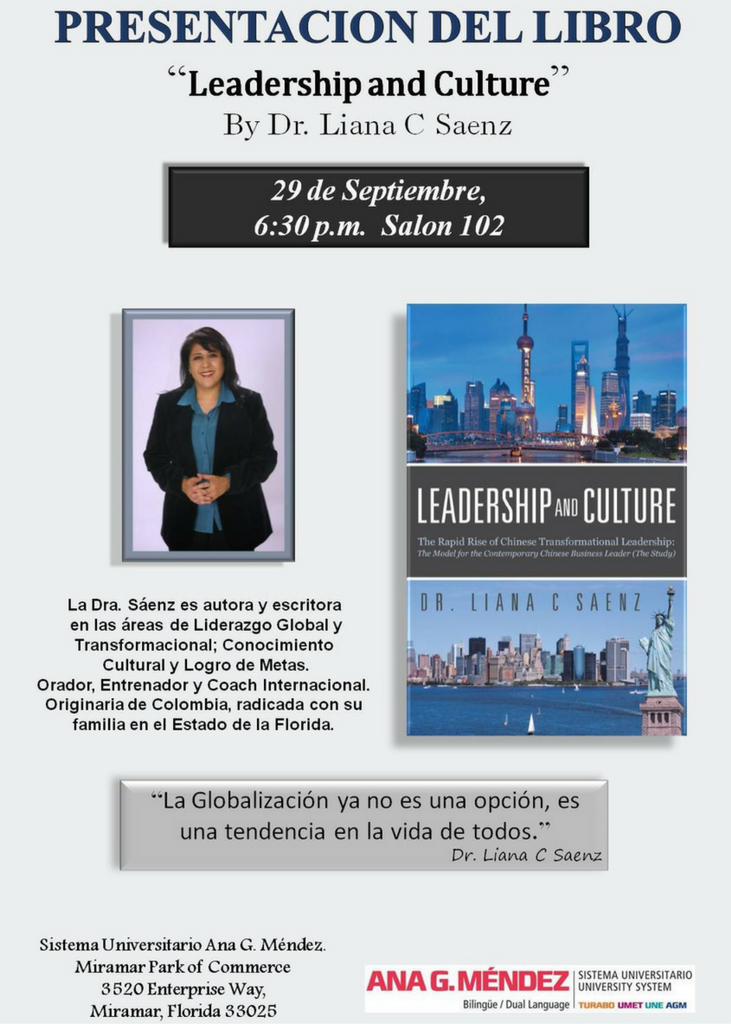 Sistema Universitario Ana G. Méndez
Miramar, Florida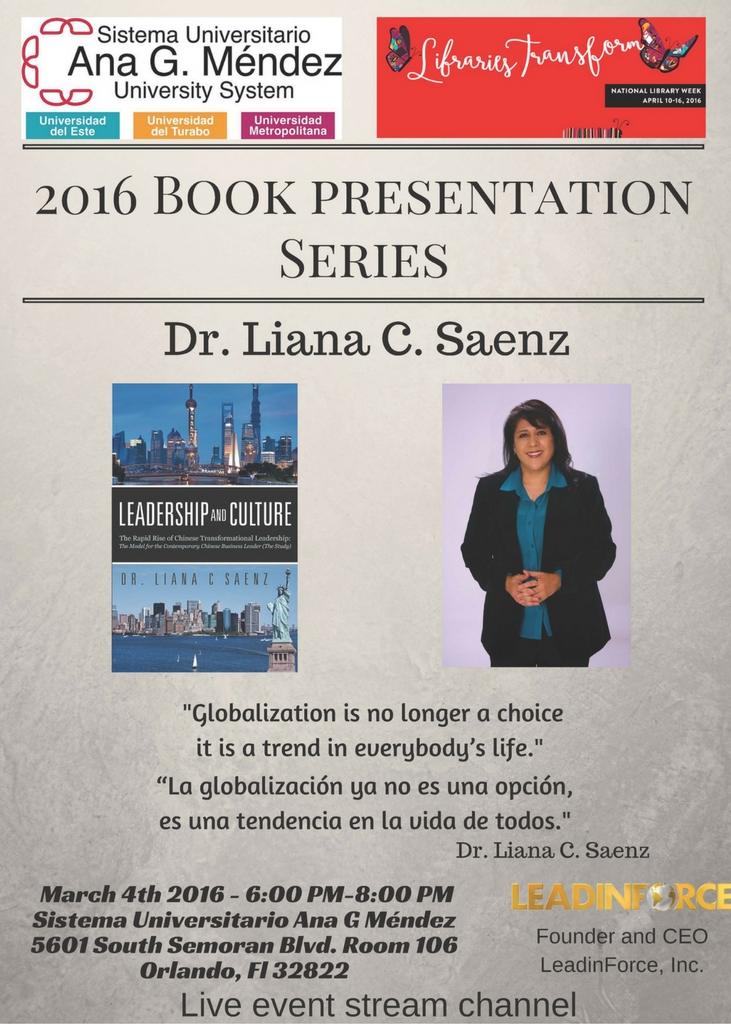 Sistema Universitario Ana G. Méndez
Orlando, Florida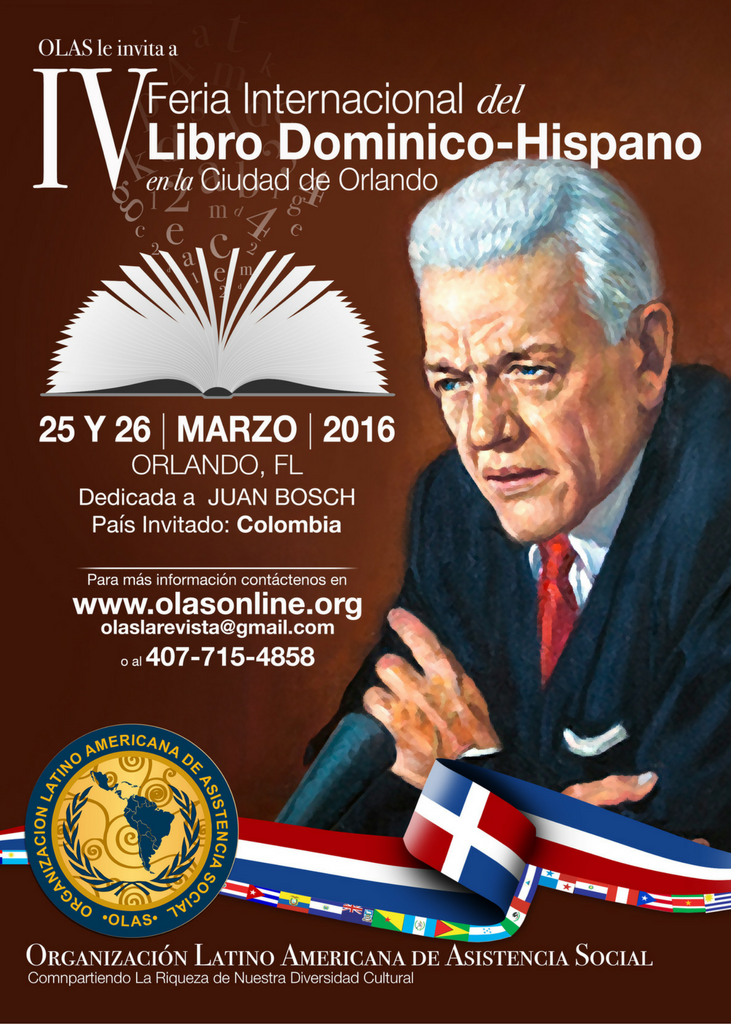 Feria Internacional del Libro Domincano-Hispano
Orlando, Florida