Global Leadership Assessment
THE UNIQUE ASSESSMENT TOOL TO IMPROVE GLOBAL LEADERSHIP SKILLS
An online 360-degree multi-rater assessment that provides leaders with a summary of how they score in five (5) stages and ten (10) behaviors, giving them insight into their strengths as well as developmental opportunities.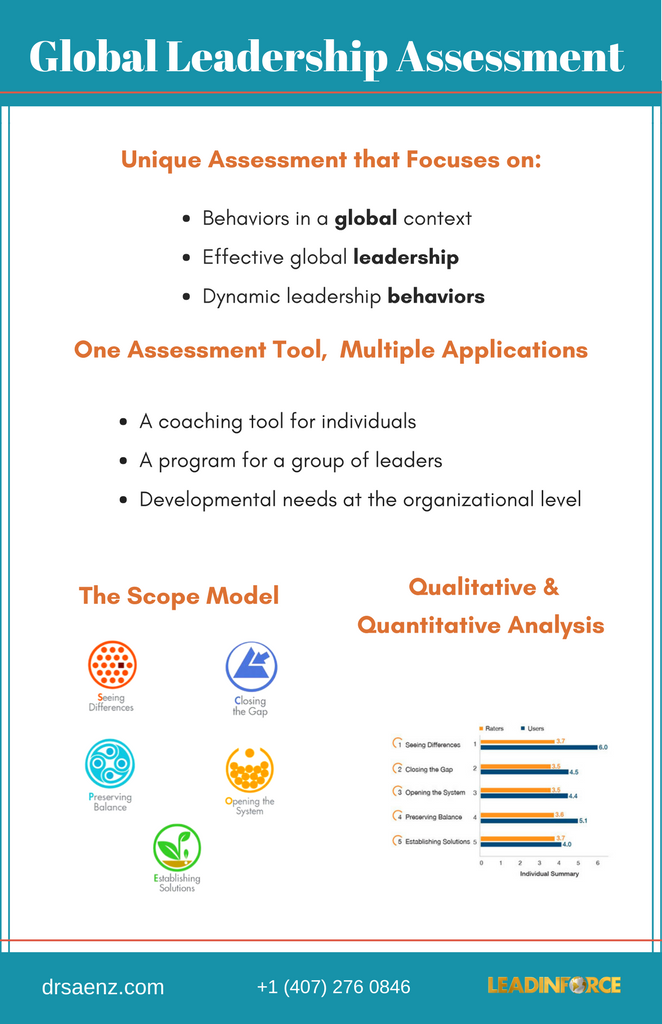 Global Leadership Assessment is set apart from other assessment tools on the market.
It focuses on behaviors that are important when leading in a global context
Rather than focusing on general intercultural competency, Global Leadership Assessment focuses on what is needed for effective global leadership
It does not focus on static characteristics or traits, which are difficult to alter, but rather on dynamic leadership behaviors that are more readily cultivated through individual learning, training, coaching, and personal experience.
One Assessment Tool, Multiple Applications
Global Leadership Assessment can be applied in a variety of settings:
Individually as a coaching tool
In a module as part of a development program curriculum for a group of leaders
In a group of leaders with the purpose of identifying developmental needs at the organizational level
The SCOPE Model
The utilized model examines ten Behaviors that Define Great Global Leaders (based on research from "What is Global Leadership"). Global Leadership Assessment evaluates five (5) stages of global leadership development and specifically related behaviors.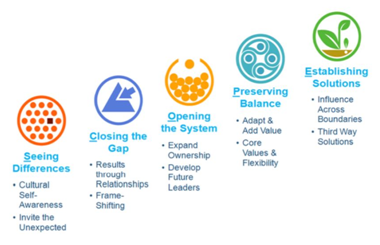 Qualitative & Quantitative Analysis
By incorporating both qualitative and quantitative data, Global Leadership Assessment provides a detailed report that highlights:
The areas of global leadership behaviors that are should be prioritized for action
Opportunities to develop Strengths, both expected and unexpected
Anonymous written comments from colleagues
The ability to assess changes over time with a re-survey feature
A tool and underlying SCOPE model framework that provides an excellent resource for executive coaching and custom global leadership development programs.
Leaders Who Leverage Global Leadership Assessment will benefit from:
Insight into strengths and priority areas for improvement as a global leader
Identifying significant gaps between their responses and those of the colleagues who have assessed them
Actionable advice to improve their global leadership skills
to Schedule a Training session for your Team or Business.