Customer's experience and satisfaction in today's commercial practices is an essential element of any successful business. In fact, there are some organizations that use it as a policy: "customers are always right."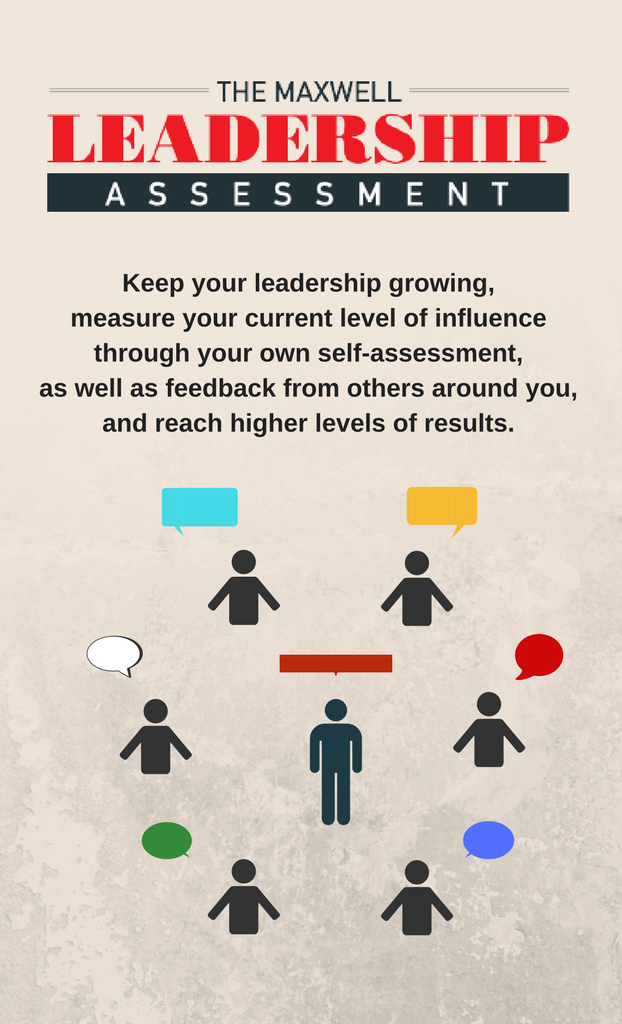 As corporate executives we have to see our colleagues, whether they are in a higher position, direct reports, or peers, as customers as well. In that sense, how come we are not asking for feedback more often? Without feedback, our leadership, performance, growth, and development are jeopardized due to the bias created by self-judgment based on self-reality.
The Maxwell Leadership Assessment is a comprehensive 360° assessment based on The 5 Levels of Leadership. The assessment lets you know how others are experiencing your leadership. It is built on a solid foundation of research s conducted in conjunction with Fortune 500 and Fortune 1000 companies.
This online assessment takes just ten minutes in order for your staff to rate you.
The Maxwell Leadership Assessment helps leaders:
Improve their leadership intelligence
Become an effective 360° leader
Understand personal, team and organizational development needs
Identify training and career development needs
Reduce discrimination and improve internal customer service
The Maxwell Leadership Assessment measures 64 attributes that evaluate an individual on the attributes that help leaders have success at each level:
Position
Permission
Production
People Development
Pinnacle
Features and more details on the attributes measured are included in the attached PDF document.
To schedule a training session for your Team or Business.