Partners in Commitment and Results
"There is no action without commitment; there is no commitment without action".
– Dr. Sáenz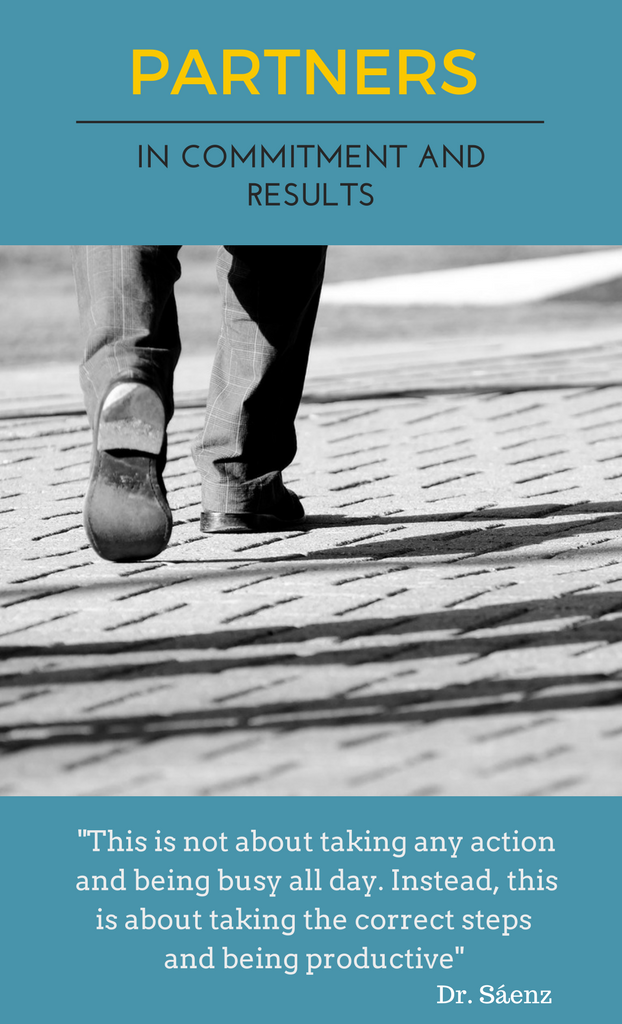 There is a sense of achievement when we have in our minds a great plan or strategy that will help us to accomplish our goals. Whether you are planning to start a business, finish a career, be healthier, or read a book, a plan is a must. Yet, without any action, no plan or strategy will take us anywhere.
I know how frustrating it can be to realize that time is passing and you are not having the results that you want or that you have not accomplished your dreams or goals.
Let's partner to grow, plan, and develop a strategy that fits your resources and desired outcomes.
Start moving forward on the right direction, utilizing your resources, and build confidence thanks to accountability, actions, and results.
Note: The Partners in Commitment and Result´s program is not offered as an individual service. This program can only be offered along with a Coaching Program.
to Schedule a Training session for your Team or Business.