Sometimes You Win – Sometimes You Learn
Successful people know that the ability to learn from experiences by how they handle disappointments and losses determines their ability to succeed.
We have not failed by making mistakes as long as we have turned our failures into experiences and opportunities.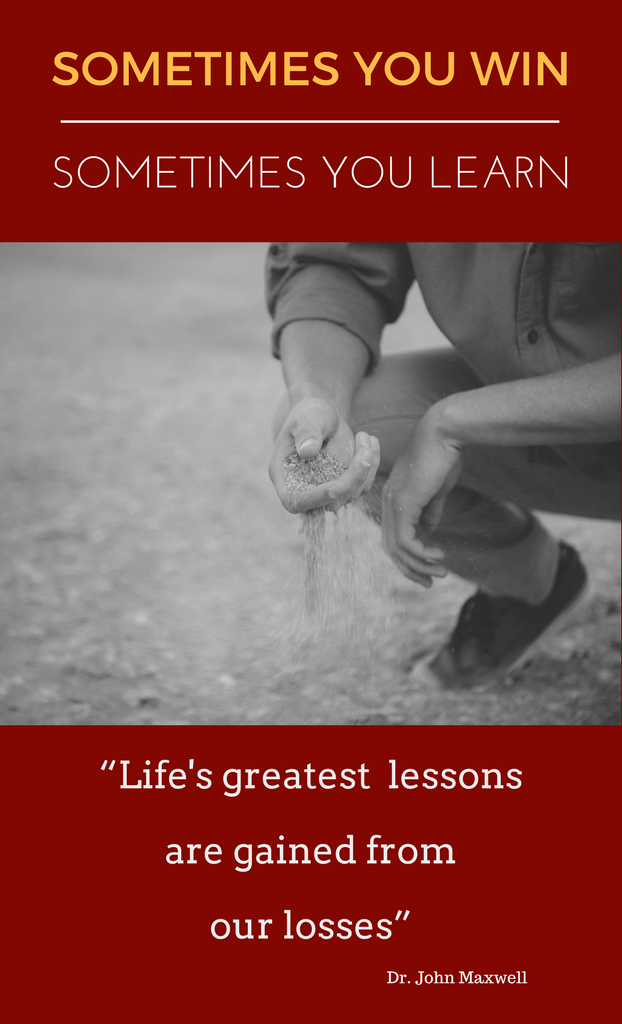 How will we achieve this?
Every negative event or loss you have had could become a great learning opportunity, which can take you to new heights in your own life.
Despite the negative experiences you've had and you'll have in life, you can increase your ability to be successful
This study gives you the opportunity to examine your mistakes, failures and losses, not focusing on what you do not have, but on how disappointments and losses could give you great opportunities by:
Cultivating humility
Facing reality
Accepting responsibility
Seeking improvement
Nurturing hope
Developing teachability
Overcoming adversity
Leveraging problems
Enduring bad experiences
Embracing change
Valuing learning
You can start to turn failures into experiences and opportunities by working with us! Let's have a conversation about how this program will benefit you, your team or your organization.
To schedule a training session for your Team or Business.