Team meetings are an all-important part of developing a strategy for a team. In general, they are an essential part when building a team and to reach the team's objectives. Meetings offer the opportunity for team members to come together, show work progress, provide support to each other, and execute organizational strategies.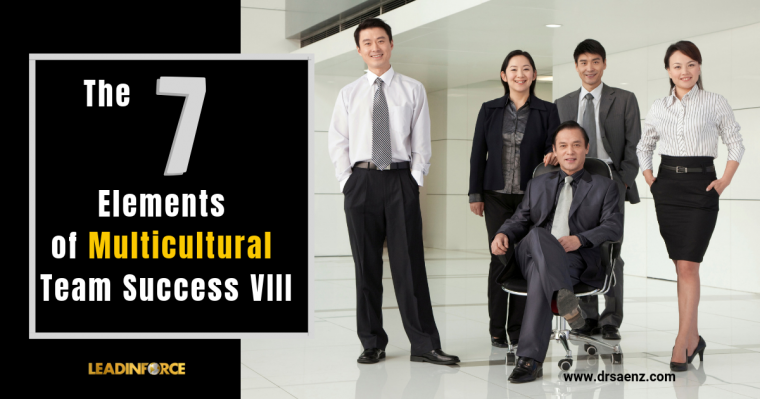 By holding tactical meetings, you can help improve the overall performance of multicultural and virtual teams as well as the productivity at the individual level. Why tactical team meetings are so important for your organization?

Before any explanation on the important areas for successful tactical meetings, let's keep in mind why, as a rule, holding team meetings in your organizations are essential:
They provide a safe environment for information sharing,
They give a platform for leaders to develop teamwork skills,
They offer space for giving and receiving feedback,
They help create bonds and supportive relationship among employees,
They are an opportunity to hold open communication forums,
They are the foundation of all organizations strategies.
Meetings are fundamental to task management and team development. Yet, when there's a lack of leadership, not enough preparation, or when virtual and multicultural meeting's best practices aren't very well implemented meetings can easily fail. As a result, the team's productivity and effectiveness are immediately impacted.
How can we guarantee a successful tactical team meeting? The main areas are:
Preparation before the meeting,
Facilitating meetings,
Implementation steps from meetings.
Working with teams can be on occasion a challenge; even more multicultural and virtual teams bring that extra layer of complexity due to its nature. In this environment, a team may be working on a common goal but from different cultural angles. It's, therefore, crucial to prepare including a clear vision and purpose fostering an environment of productivity and unity towards a goal.
Needless to say call for a meeting without an agenda it's unproductive. Letting the team members know the agenda beforehand guides them towards results, elevates their sense of commitment, and help them to be ready in advance with the technology needed. Even more, if team member roles are a fundamental part of this agenda, they can feel that they are an essential part of the team.
To speed up results and enhance efficiency on the task at hand, meeting facilitation is the game changer if handled it correctly. On the other hand, if is not conducted properly can have a negative impact on the team's effectiveness. Meeting facilitators don't have to be experts or have all the skills to be able to facilitate. Yet, in multicultural and virtual environments facilitators face the challenge of grasping different styles of communication and work styles. Thus, it's critical for a facilitator to have cultural awareness training and a basic knowledge of team member's cultural backgrounds.
Besides the frequent e-mails and phone calls, in today's globalized world virtual meetings are the most effective tool that business partners and colleagues use to exchange and share information, cooperate, and make all-important business decisions. Therefore, developing virtual facilitation meeting skills,  to increase productivity, execute the best practices, strategies, and virtual team collaboration is an imperative skill for today's meeting facilitators, business professionals, and entrepreneurs as well.
The implementation of any agreements during the meeting is what will take your team and your organization to the next level. A way to facilitate this process is starting with the end in mind. What are the outcomes that you are looking to reach as a result of a team meeting? Working with your team to find the best answers for this question and find out who will be taking action and how after the meeting is the goal.
The skills of leading team meetings are fundamental in having productive teamwork. Moreover, multicultural and virtual team meetings required out of ordinary leadership skills. Training and growth on the areas of Cultural awareness and virtual facilitation meeting skills will take your leadership abilities to the level that today's organizations in a globalized world needed.
Team Meetings is one of the 7 elements that have proven to be a key factor when working with multicultural teams. Find more about the Global Team Effectiveness Model ®. If you and your team are ready to improve their performance and effectiveness we can help you!
Question: How does strategy team meetings help improve your team's effectiveness?

* * * You can leave a note on the Comments box below. * * *