Organizations are increasingly adopting multicultural team-based strategies for work productivity and management of projects. Thus it's imperative that teams understand and use effective processes that will lead to improved team performance.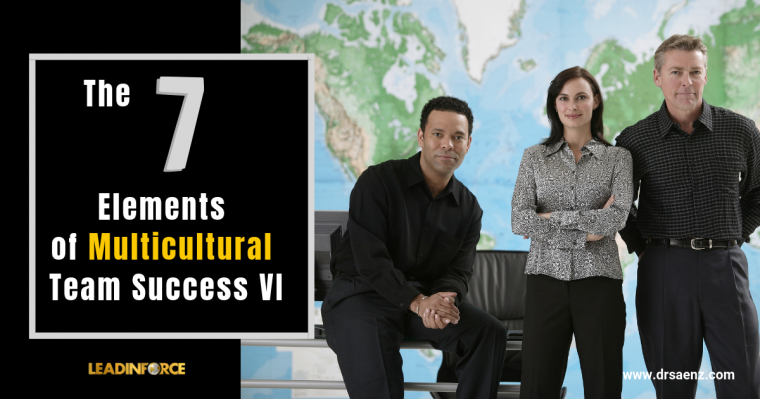 Further, when multicultural teams are unresponsive to customers and other teams in the organizations, they become unproductive and ineffective. And this will not improve results on goals they've set as a team. So, what strategies do you use to enhance a multicultural team performance?

Before you start building a multicultural team, you'll need to acquire the necessary global leadership skills. And this doesn't imply asserting authority, but rather trying to promote trust through understanding of diversity, cultural awareness, transparency, and honesty. In particular, for global organizations, leaders are not able to show up in different places at once, however, if team members trust their leaders they'll work more effectively even if you're not close by.
In addition, understanding the areas of diversity that team members bring to the table are an opportunity to come up with new methods, ideas, and tactics; increase awareness of responsibilities and goals at an individual and team level; and help team members develop accountability so they can respond to external changes in a timely manner. In so doing, your team will achieve its set performance goals; receive positive feedback from its customers and from coworkers. This way you'll be giving your company a competitive edge.
Something vital in the performance of teams is that leaders should also provide support on transition processes between assignments and projects. This will help reflect the team's effectiveness on previous accomplishments and so help prepare for future needs. Let's remember that the transition processes will involve:
Defining and prioritizing team goals
Clarifying tasks, resources, and environmental conditions
Identifying and evaluating challenges,
Creating action as well as back-up plans.
On the other hand, making diversity a crucial part of the organizational recruiting process can broaden the talent pool for prospective employees. In today's competitive international job market, it's essential that you show that your business invests in nurturing inclusiveness and multicultural environment. This way you'll make your company more attractive to the right candidates.
Globally oriented businesses and teams have many challenges, but also many advantages. Global teams can improve their service range as well as provide a variety of services and products, by leveraging the experience and skills of their international team members. They can increase problem-solving capacity and translate to greater team productivity.
Let's keep in mind that adaptability to change indicates faster and effective planning, development, and execution of tasks. A company that works with cognitive and cultural diverse teams is quicker to notice a gap in the global market. This gives such a company market-specific insights and experiences which will help them adapt or create new products that meet consumer behavior changes—with great success.
Diversity may bring about healthy competition, therefore can positively push a team into achieving their best. The healthy competition atmosphere in global teams could promote the optimization of business processes for enhanced efficiency.
Team process is one of the 7 elements that have proven to be a key factor when working with multicultural teams. Find more about the Global Team Effectiveness Model ®. If you and your team are ready to improve their performance and effectiveness we can help you!
Question: How multicultural teams can improve their performance? --> You can leave a comment on the comments box below.