One of the pillars of any organization, group, community, or society, in general, is their culture. As entrepreneurs, if we focus on how to create a culture of success with our teams and organizations, we will recognize why culture is one of the most challenging pieces in our business; yet, the most powerful element that impacts everything from marketing to performance and the ability of a company to function effectively.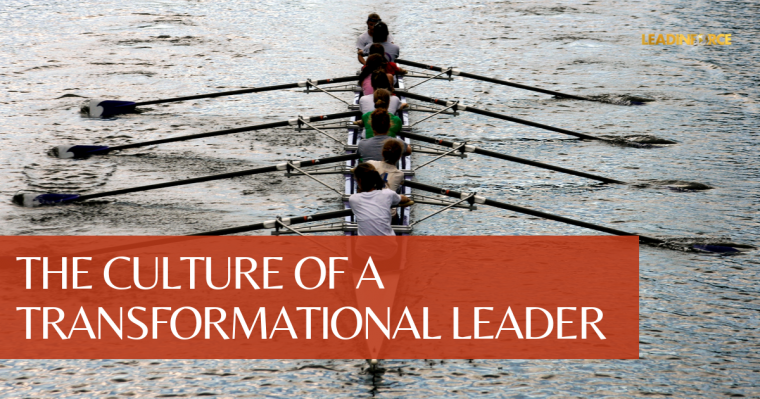 Let's look at why creating or changing culture requires a transformational leader and how we can learn the culture of these leaders.
On August 28, 1963, approximately 200,000 people attended a march to focus attention on civil rights. According to the official program, there were eighteen speakers to speak that day; yet, one of the speeches delivered by an American civil rights activist, the sixteenth speaker; was the one that until today, according to experts and historians, is remembered as one of the discourses that have changed the world.
The "I Have a Dream" speech by Dr. Martin Luther King Jr. is one of the most powerful speeches in history not only for the impact that it had on the civil rights movement in America; but, because the world was in front of one of the most powerful transformational leaders that we have ever known.
Transformational leaders have the ability to inspire and encourage others to achieve extraordinary results and on the journey to develop their own leadership potential.
We have seen those leaders in different spheres of the world, they are:
Activists like Mother Theresa,
Artist like Pablo Picasso,
A businessman like Bill Gates,
Writers like Virginia Woolf, or
Inventors like the Wright Brothers, to name some.
These leaders display abilities and behaviors that are fundamental to creating or changing the culture.
Culture has been defined as a personal and social behavior that creates customs, arts, social institutions, and achievements for a specific nation, a group of people, or social groups. However, we need to add to this definition "at any particular point in time" since behavior can be influenced and changed.
All of us at any moment in our lives have had the desire to embrace change. Although not all people go through the currents of change, many people have demonstrated how to grow and transform with the intention of developing their full potential.
In the case of transformational leaders, it is not only their personal growth and transformation it's also their desire to motivate and help others to grow. Teams and organizations that have the fortune to have in their team's transformational leaders will see them:
Motivating others to do more than they originally intended and even often more than they thought possible.
Moving leaders to achieve higher performance and commit to the vision and goals of a team or organization.
Challenging leaders to be innovative problem solvers and support them in order to develop their leadership capacity via coaching, mentoring, and support.
It is worthy for us to observe and learn how a leader like Dr. Martin Luther King Jr. who is widely recognized as a transformational leader, served and changed the lives of many as well as how he influenced change towards a new culture for the Civil Rights Movement.
If you would like to join us to learn more about how to increase your ability to lead and transform yourself and others, and even more to intentionally create a culture of transformation in your circles, teams, and organizations, join us.
We invite you to follow our weekly blog where we will continue discussing this topic. We will be looking at the elements of the culture of a transformational leader.
You will find coaching questions to help you think about this topic, plus tips to help you take immediate action.
Don't hesitate to add your questions or comments we will be happy to reply to you. If you are a transformational leader or know someone close to you that is transforming the lives of others, don't hesitate to share those stories as well.
Question: Why the evolution of culture requires a transformational leader? --> You can leave a comment on the comments box below.