The vision of the organization is key to understanding where it's going. No matter the size of your team or your organization, culture is what makes that vision come true.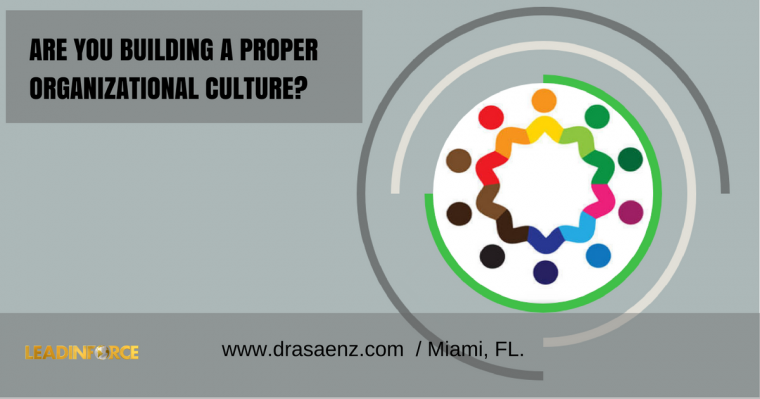 The culture in the organization or its teams is built day by day through the relationships between the members of each team, as well as between employees and supervisors or managers.
There are several fundamental pieces in the creation of a proper organizational culture. However, the main element that can't be missing is TRUST.
Do you know if trust is the indispensable element in the culture of your team or your organization?
Both employees and employers want to work in an environment that makes them all feel an essential part of the success of their organization.
This environment should include:
Mutual trust,
Credibility,
Respect,
Friendly treatment,
Development of individual relationships,
Opportunities for growth and success,
Support in the progress of capabilities
How can you increase trust in your organization?
Trust in an organization is like water for a tree, without it, little by little it will begin to deteriorate, and it will lose its leaves until it reaches the point where it will die. But if, on the contrary, the tree is irrigated frequently, its fruits will soon be ready to harvest.
The transformational leader with the desire to create a correct organizational culture should promote and practice daily the value of trust.
Creating this trust in your team and/or organization requires:
Transparency with each member
The ethic to keep "the word": say what you do and do what you say
Invest time and resources to connect with others to enhance relationships
Establish interactions that allow you to have mutual trust
Having the correct perspective towards teamwork
Look for growth and success opportunities for the team and/or the organization
'Culture eats vision for lunch' Dr. John C. Maxwell.
In effect, your team or your organization can have a great vision, but without the daily development of an effective organizational culture, this vision can't be put into practice.
If you want to minimize misunderstandings and maximize productivity, results, and success visit LEADINFORCE, we can help you.
Question: Is trust the most important value in the culture of your organization or your team? --> You can leave a comment on the comments box below.