One of the areas that frequently challenge us is maintaining consistency between what we say we are going to achieve and the decisions and actions we take daily. Whether situations that are out of our hands happen or we change our minds, the reality is that we regularly have inconsistencies between what we want to do and what we end up doing.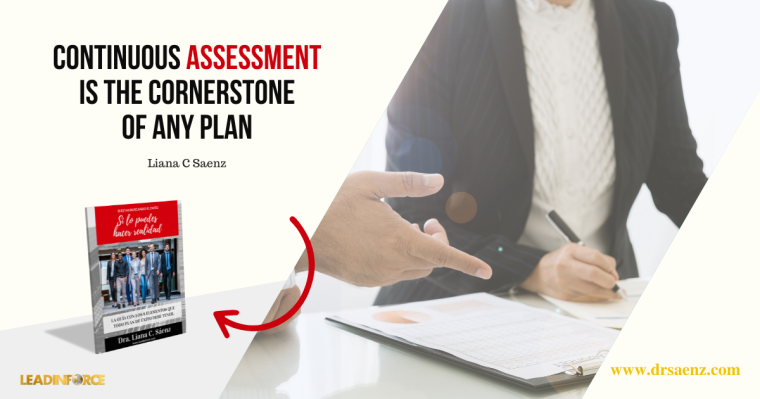 Let's see how we can avoid being inconsistent between what we say and what we do; and how we can have more clarity in our next step.
The disadvantage is not really that you fail to do what you said you were going to do or that you are consciously or unconsciously avoiding your daily schedule.
The real problem is that you are not doing anything about it, which can confuse you in your next step.
As mentioned above, the reason why your plans are not fulfilled may be out of your hands; but it may also be that you do not have the ability to understand what is happening or the necessary intention to carry out your plan.
If you are facing something similar, it is time to look for the why? An Executive Coach can guide you in finding the answers. Reach out to us, we can help you improve your understanding and increase your intentionality.
Without excluding the above, to reach your goal, it is important to be clear about what you want to achieve and have an action plan to achieve it. As part of this action plan, evaluating it frequently is vital.
The idea of having a plan is not to get stuck in it; on the contrary, we must have the flexibility to adjust it when necessary. The plan is the tool that allows us to reach the final goal, not the goal itself; therefore, every plan must be evaluated.
Frequent evaluation of your project is the key factor for its success. Proper evaluation will improve the effectiveness and management of your project.
Continuous evaluation remains the cornerstone at all levels of a plan or an organization. Regular evaluations will improve the ability to manage resources and increase commitment to the next step.
I suggest two evaluations:
Evaluate the process: Between what was planned and what was executed; between the desired and the results obtained. Taking corrective action in time can be the difference between succeeding in your plan or not.
Evaluate your performance: what you are doing and what you are not. Evaluating the areas that require more commitment on your part and how you are facing challenges; furthermore, the areas where you have grown and the areas where you have not. Let's remember that the best things in life are worth the sacrifice.
The result should be your next step and a confirmation that your plan is – with the knowledge you have so far – your best option to achieve your goal.
Project management experts agree that without constant evaluation not only can we not improve process and performance, but we do not have the right perspective for the next level of achievement.
I know that it can be very overwhelming when you desire to achieve a goal, but do not have an action plan to execute daily.
This is why I created a guide with THE 8 ELEMENTS THAT EVERY SUCCESSFUL PLAN MUST HAVE as a resource to help make it a bit easier, for those working towards their goals and really wanting to make it happen. Even more, we have created a Workbook designed exclusively for you to develop a written plan of success. But that is not all, we have designed the LEADINFORCE AGENDA created exclusively to increase your intentionality, and we have it for you as a gift.
Pick up your free guide to begin today to build the plan of action that will take you to success. Get your workbook and your agenda as a gift.
Question: Why is it so important to frequently evaluate your projects? --> You can leave a comment on the comments box below.